If you own a business, chances are you have heard the term "blogging" thrown around. Probably a few hundred thousand times. Blogging is an essential part of marketing and building relationships with potential customers. A well-crafted blog post can help your readers understand more about your company and why they should choose to work with you! But what exactly goes into crafting the perfect blog post? Let's take a look at the anatomy of a great blog post.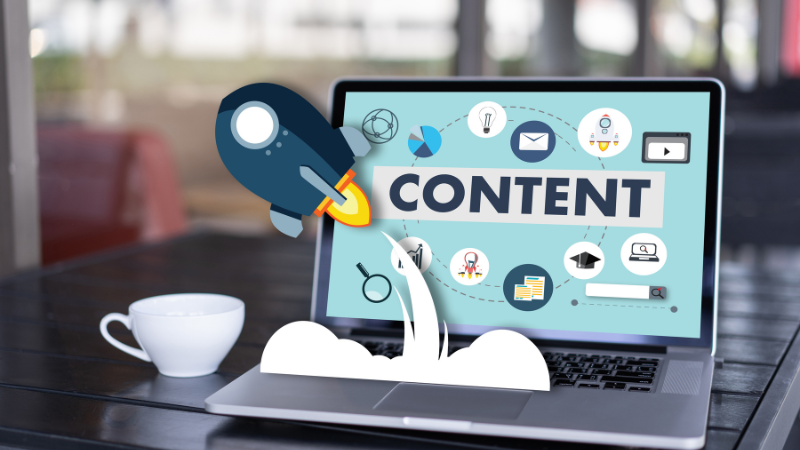 Headline & Introduction
The headline and introduction of your blog post are the first things that people see when they come across it in their search results or on social media, so it's important to make sure it grabs their attention.
The headline should be short, snappy, and eye-catching, while the introduction should provide an overview of what the rest of the article will cover.
Use this space to give readers an idea of why they should keep reading. This could be anything from providing valuable information to entertaining stories or even offering discounts or promotions.
Be sure to check out my article all about writing headlines that work.
Body Content & Subheadings
The body content is where you get to dive into the details of what you want to discuss. This is where you can really express yourself and connect with readers.
Make sure that each paragraph flows nicely into the next so that readers don't get overwhelmed by too much information at once.
You may also want to include subheadings throughout your post, as these help break up long paragraphs and make them easier to read.
Images & Videos
Adding visuals to your post will help draw in readers who might otherwise gloss over written posts entirely. Of course, it's important to use them effectively.
For instance, I typically only include an image just after the intro in my blog posts before diving into the rest of the post. It works because most of my posts are short, to the point, and entirely devoid of nonsense. You'll also notice that my longer posts include more visuals.
Where you decide to use them, choose images or videos that are relevant to your topic and align with your brand's message. If possible, use visuals that are unique so you stand out from other businesses in your industry.
Adding visuals also breaks up long blocks of text, making for a more enjoyable experience for readers.
Don't forget to infuse your images and videos with your brand voice. Not sure how? Here's an article that will help you make your brand voice shine in video.
Call To Action & Links
At the end of every blog post, it's important to have a call to action so readers know what action they should take next. This could be anything from signing up for a newsletter or following on social media, attending an event, or even downloading something like an ebook or report.
It's also important to link back to other pages on your website, as this helps build trust with potential customers and gives them more information about who you are and what services and products you offer.
A Quality Blog Post Makes a Difference
Crafting a perfect blog post takes time, effort, and practice but once perfected, it can do wonders for expanding your reach and connecting with potential customers online.
A great blog post should have engaging visuals, intriguing content, clear calls-to-action, and helpful links, all woven together into one cohesive narrative that resonates with readers from start to finish.
Happy blogging!