Email marketing is a great way to connect with customers and promote your business. However, it can be tricky to create an effective campaign. In this blog post, I'll share some tips on how to create a successful email marketing campaign. Keep reading to learn more!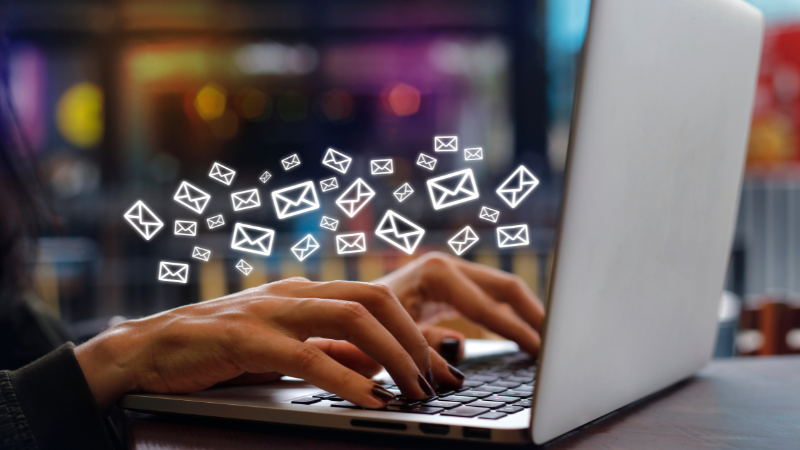 Define Your Goals: What do you want to achieve with your email marketing campaign?
Every email marketing campaign needs a clear set of goals to ensure success. Goals provide focus and help guide every email that you create. You can also use your goals as measures to see how successful each email is in achieving what you have set out to do.
When defining your email marketing goals, take into account the overall objective of your business, then think about what you would like email campaigns to achieve for it.
Do you want leads, sales, or brand awareness? Depending on the answers, your email marketing goals could include increasing open rates, conversion rates, or click-through rates — all factors that contribute to the overall success of email marketing.
Every email should strive toward those defined objectives with well-structured content and design, all working together in unison to achieve them.
Identify Your Target Audience: Who are you trying to reach with your emails?
Email marketing is a highly effective way to reach out directly to potential customers in an engaging, personal way.
When strategizing email campaigns, it's important first to identify the target audience — who are you looking to reach with your emails? Understanding the intended recipients can help determine the type of copy that should be used as well as when and how often emails should be sent.
Focusing on specific demographics or industries can also help email marketers hone in on their target audience for maximum email effectiveness.
Once you establish who you're trying to connect with, email marketing becomes an exciting endeavor that can engage the right people and even lead them down the visionary road to success!
Create Compelling Content: What can you say that will interest and engage your readers?
Writing compelling content for email marketing can be daunting, but the results are often worth the effort. By taking the time to create content that engages readers from the beginning and keeps them wanting more, you can make email marketing far more effective and exciting than ever before.
Writing with an enthusiastic tone of voice and including helpful tips and advice about topics related to your email campaign can help make every email an enjoyable experience for your readers.
Making sure to find unique ways to convey your message will keep email marketing fresh, exciting, and engaging for both you and your audience alike.
Design Attractive Emails: Make sure your emails look good on both desktop and mobile devices.
Email marketing is a great way to establish interactive communication with your subscribers, but it's important to make sure that your emails look good on both desktop and mobile devices.
Employing email design best practices ensures you communicate effectively and clearly on multiple devices so that all of your subscribers can have a positive experience.
Start by employing industry-standard email design tactics like using clear, readable fonts and styling email content in individual tables. This allows your email to remain organized and retain its visuals across both desktop and mobile platforms.
Don't forget to optimize the images within your email (reduced file sizes help ensure quick load times for email recipients on all devices).
With attractive emails that render accurately, your readers are sure to stay engaged.
Set Up a System for Measuring Success: How will you know if your campaign is successful?
Setting up a system for measuring success is key to understanding if your email marketing campaign was successful.
It starts with setting clear goals of what success looks like — email opens, click-through rates, or something else entirely. Then look at the analytics and data from your email marketing platform to see how you're actually doing.
Email marketing metrics will show you how much engagement each email drives, who your highest-value leads are, as well as read and open rates. That way, you can track progress in real-time and adjust as needed to make sure your email marketing campaigns hit the mark.
Launch Your Campaign and Track Results!
Launching your campaign with email marketing metrics tracking is a great first step — you'll be able to analyze the success of your campaigns from an objective point of view and make smart decisions about how to refine them.
Keeping track of open rates, clicks, and other email metrics can give you valuable insights into how successful your email campaigns are, helping you in the long run as you look for ways to reach out to more people with email marketing. Tracking the results of your email marketing campaign will set you up for success.
Creating Effective Email Marketing: Easy until it isn't.
Email marketing can be a powerful tool to reach your target audience and achieve your business goals — but it's not always easy. That's why I'm here to help. Are you ready to get started? Let's talk!